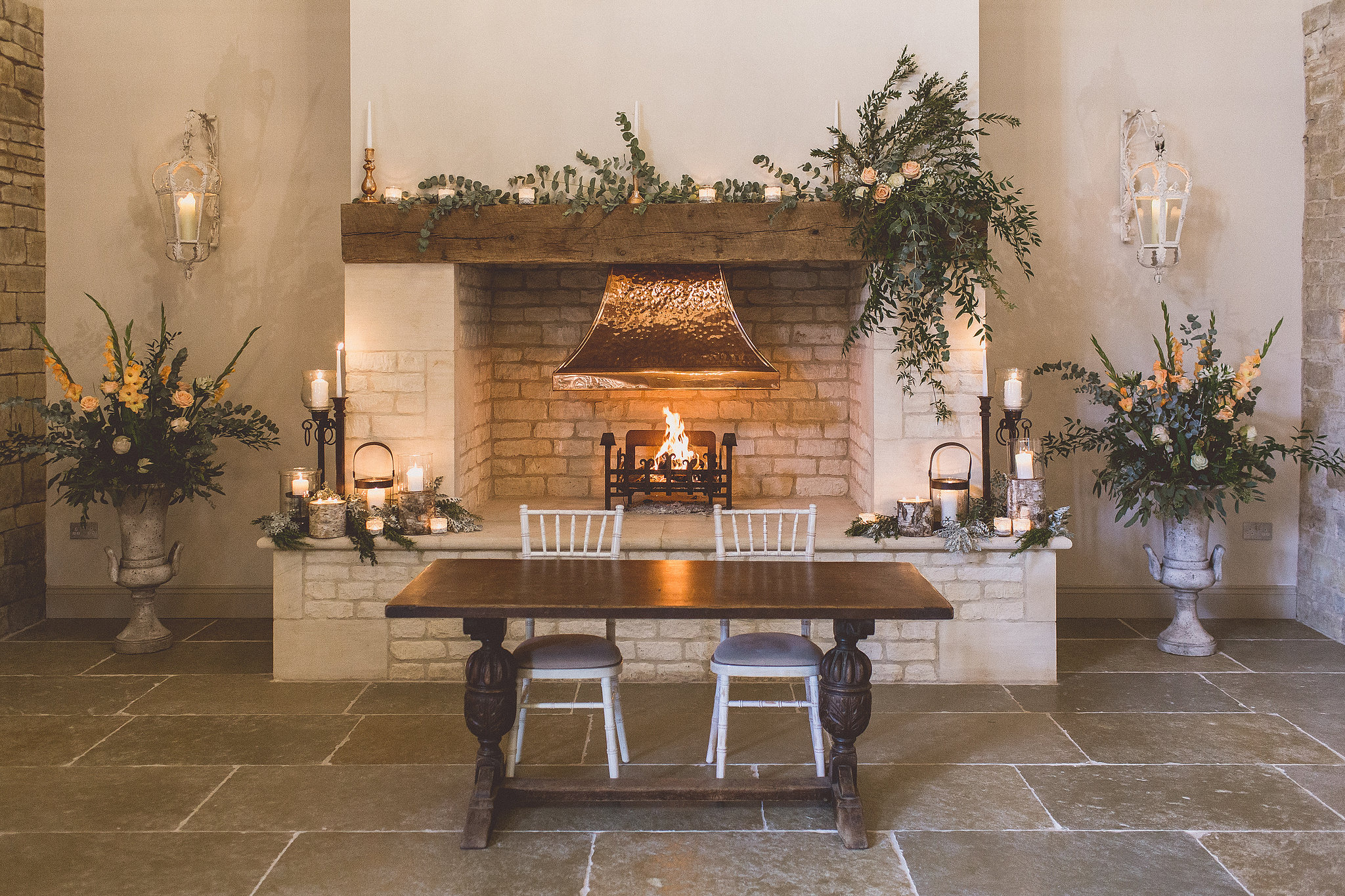 2020 Pantone Inspired Wedding Colour Schemes
2020 Pantone Inspired Wedding Colour Schemes
With so many wonderful colours to choose from, deciding on your wedding colour scheme can be a challenge. We take inspiration from the latest Pantone colour trends when it comes to your wedding at Blackwell Grange. From deep, romantic hues to softer colours, they each have their place and complement our romantic venue.
Blush Beauty
Blush Beauty, also referred to as 'Living Coral', is a vibrant choice that's just perfect for spring and summer weddings. At Blackwell Grange, we love to see different shades of pink introduced in flowers, from fabulous arrangements in the fireplace in the Thatch Barn to pretty chair posies and cake decorations. Pink sits beautifully on white backgrounds, so consider white signage and stationery with pink lettering or illustrations and beautiful white wedding cakes.
Classic Blue
Classic Blue is the Pantone Colour for 2020 and it's easy to see why. Reminiscent of the sky at dust, it is deep, tranquil and romantic. This shade of blue works well throughout the year, contrasting beautifully with the exposed brick of the Thatch Barn and the surrounding countryside and complementing the contemporary style of the Orchard Barn. While it's not an easy colour to find in nature, you might choose a paler shade of blue in your flowers and also accompany the shade with white and ivory tones and even metallic hints.
Throughout the rest of your day, Classic Blue need only be used sparingly. It is a fabulous choice for bridesmaid dresses and groomswear.
Cuban Sand
The neutral Cuban Sand is an absolute classic that can transcend seasons. Just the thing for a country wedding, it's a delicate hue that combines perfectly with white for that natural look or can be accompanied by a multitude of other shades. If you're looking to add a hint of glamour to your day, Cuban Sand works wonderfully with gold and silver wedding themes. When introducing this shade, carry white flowers, add a little greenery and consider including some shades of blush pink and copper. It's also a flattering choice for bridesmaids.
Heritage Blue
We're back to blue, but this time with a more classic, cyan-shade called Heritage Blue. Embrace the traditions and history of Blackwell Grange with this pretty colour, a great choice for bridesmaid dresses. If you'd like to bring some colour to your tables in the Orchard Barn, consider introducing delicate blue glassware, table linens and candles, alongside white flowers and perhaps a hint of pastel pink.
Rose Brown
Effortlessly romantic, Rose Brown is a decadent combination of deep pink and red and a dreamy choice for an autumn or winter celebration at Blackwell Grange. It's a colour that you can easily introduce to your flowers, with fabulous hydrangeas and roses combined with an abundance of lush green foliage. Alternatively, tone it down a little and combine with vintage shades of blush pink and cappuccino. When it comes to bridal style, you might be bold with dresses in this shade, or opt for gold or taupe coloured dresses with Rose Brown as your accessory colour.
If you enjoyed these wedding colour schemes, take a look at our real life weddings for more beautiful wedding styles and ideas.
Meanwhile, download a brochure for more information about holding your special day at Blackwell Grange.