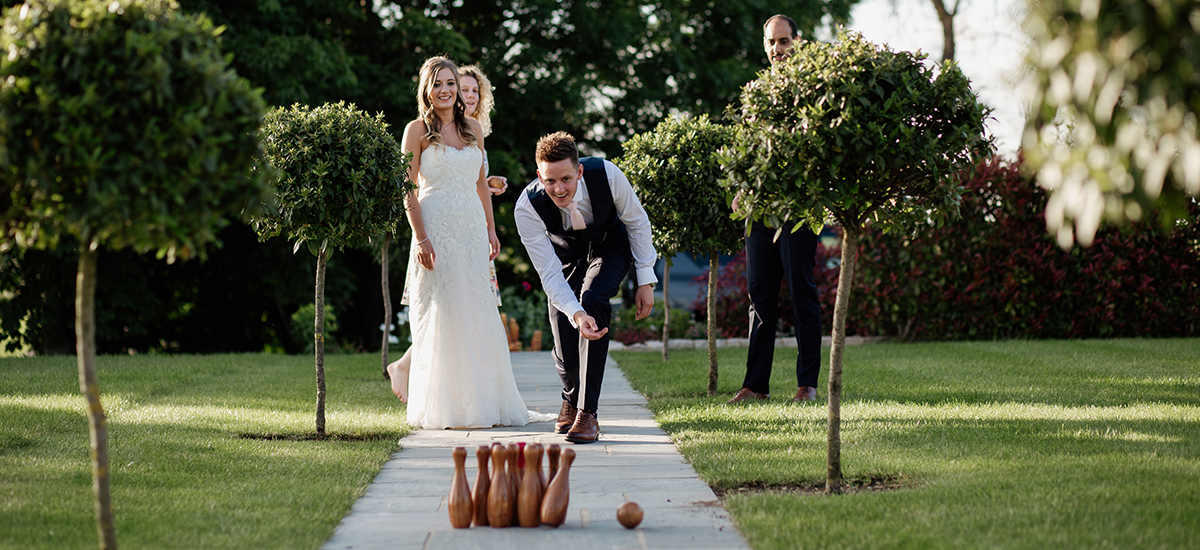 Our Favourite Wedding Entertainment Ideas
Our Favourite Wedding Entertainment Ideas
Nothing creates a celebratory, party atmosphere quite like entertainment and, on your wedding day, there is much to choose from. We hope some of these favourite ideas from Blackwell Grange will offer a little inspiration.
All About Music
The most obvious form of entertainment, music elevates the mood of every element of your wedding day, adding to the romantic ambience as you walk down the aisle and filling the dance floor in the Orchard Barn in the evening.
Consider the atmosphere you would like to create. Quartets and live bands are real favourites of ours, as well as fabulous singers and DJ's. Take a look at our suppliers list and pick your favourite.
Cocktail Stations
Wedding drinks can be theatrical and interactive. At Blackwell Grange, we love cocktail stations, whether you like the idea of having a Prosecco or gin bar during your welcome drinks, or perhaps inviting guests to enjoy a personalised cocktail or mocktail. Mixing stations also go down well during the evening party and are a great way to welcome any additional evening guests.
Making Memories
Photo booths and guest books are a great way of creating keepsakes and entertaining your guests in the process! Ask guests to post messages into a box or write in a book or on a piece of art. Get creative and make it fun for your guests to take part.
Theatrical Dining
Consider your menu as part of your wedding entertainment, particularly in the evening when you can step through the enchanting Moon Gate to the Walled Herb Garden and our outdoor kitchen where you can serve wood fired pizza and enjoy every moment of your evening party.
If you have yet to visit Blackwell Grange, we would love to show you all we have to offer. Simply give our friendly team a call on 01608 698798 or contact us online.