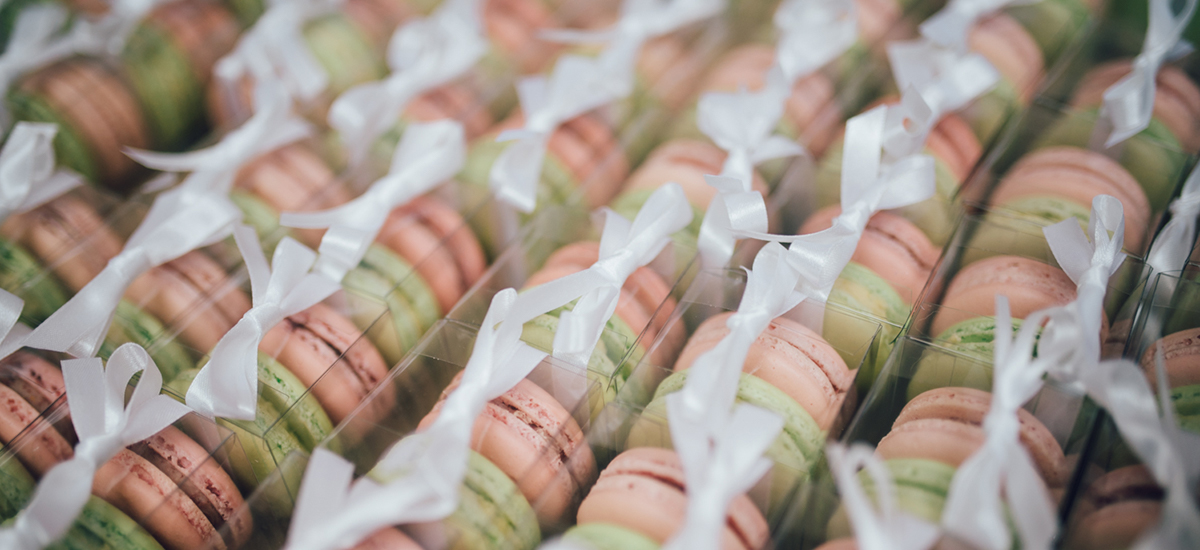 Your Guide to Wedding Favours
Your Guide to Wedding Favours
From traditional treats to personalised gifts, we hope our useful guide to wedding favours will offer a little inspiration, helping you choose the perfect presents for your wedding reception at Blackwell Grange.
The Edible Favour
Continuing the sweet tradition of the sugared almonds, many couples still give edible favours, from delicious chocolate truffles to personalised cookies or homemade pots of jam or honey. You might even opt for delicious miniatures from the Chase Farm Distillery provided by our expert catering team (the Marmalade Vodka is one of our favourites!).
From bags of popcorn to miniature cakes, whatever you choose, be sure to present it well and package it so that guests can take it home. Many couples also choose to write names on favours so that they double up as place cards.
Non-Edible Alternatives
Of course, favours don't have to be edible and it's increasingly popular to give something a little different that becomes more of a keepsake.
Natural gifts are a lovely choice, from small posies or pots of flowers to seeds that guests can plant at home. Continuing the romantic theme, miniature votive candles are also a good idea. As an alternative, you might like to give your guests something they can use on the day itself – perhaps a shawl to keep shoulders warm on a summer's evening.
There are no rules so, use your imagination to create a smile on the faces of your guests.
Your Wedding Favours at Blackwell Grange
When planning your perfect wedding favour, there are a few things to take in to consideration – price, style and sentiment being key elements. Think about how much you would like to spend 'per head' and also what will suit the date of your wedding.
At Blackwell Grange we find that the best favours are always the most thoughtful and really shouldn't cost the earth. Some of the most popular wedding favours we see are charity pins where a donation has been made to the couples chosen charity and guests receive a pin badge as a thank you.
It's also a good idea to regard your favours as an element of your table decoration, using them to highlight your chosen colour scheme or style in the Orchard Barn. You might, for example, add a ribbon to your favours that co-ordinates with your wedding flowers, or choose a favour that can double up as a name card such as a luggage tag for a travel themed wedding.
If you have yet to visit Blackwell Grange, we would love to show you all we have to offer. Simply call our friendly team on 01608 698798 or contact us online.