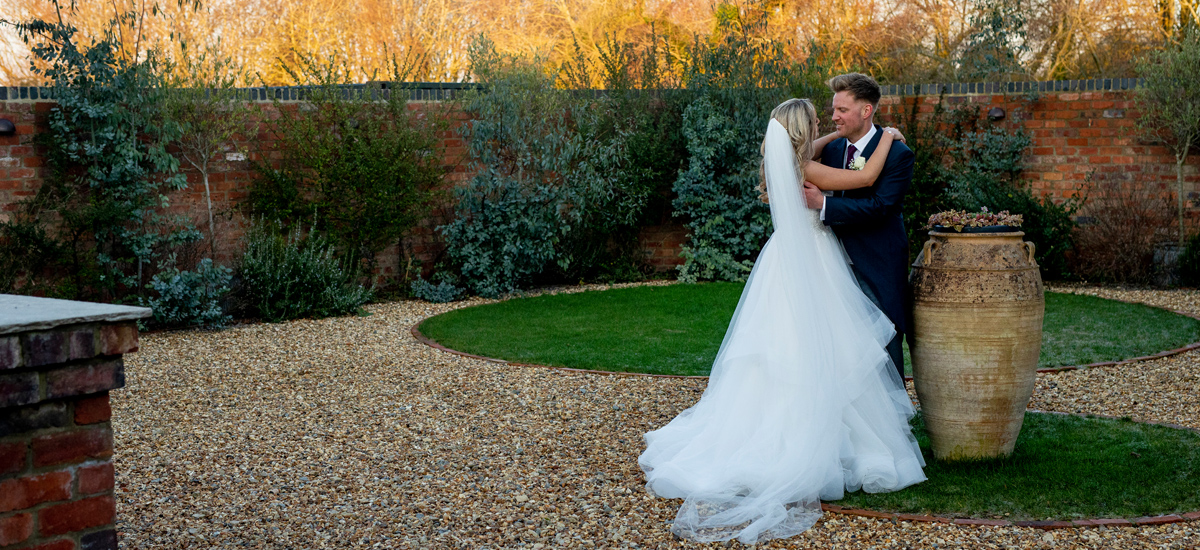 Discover one of the most beautiful Cotswold wedding venues
Discover one of the most beautiful Cotswold wedding venues
The original Thatch Barn, contemporary dining space, romantic Chestnut Dell and idyllic honeymoon cottage are just a few of the features that make Blackwell Grange one of the most exciting wedding venues in Warwickshire. If you're considering this idyllic Cotswold venue for your special day, here are just a few of the reasons why it's got to be yours.
Tastefully Stylish Spaces
There is perhaps nothing more romantic than saying your vows in our Thatch Barn with its original oak beams, earthy sandstone floor and magnificent fireplace. Lovingly restored in 2016, we've retained the natural beauty, complementing the ambience with effective lighting and exceptional acoustics. Serene and elegant in every way, it's the perfect place to say 'I do'.
Meanwhile, the contemporary Orchard Barn awaits your drinks reception and wedding breakfast. Designed entirely with weddings in mind, it boasts a striking copper and timber clad bar with volcanic rock top, magnificent oak beams and an abundance of natural light.
Alongside these exceptional spaces, at Blackwell Grange, the countryside welcomes you. Enjoy drinks on Apple Tree Lawn or the larger Cider Lawn, stroll down to the Chestnut Dell or weave your way through to the Walled Herb Garden.
Exceptional Attention to Detail
While we've spent many hours perfecting the design and feel of every space at Blackwell Grange, we appreciate that the details make all the difference.
Amidst the beautiful surroundings, we hope you and your guests will remember the exquisite dining experiences and the intuitive service. And, we'll make sure every moment of your day goes to plan, from the second you arrive in our stunning bridal preparation room, The Potting Shed, all the way through to breakfast the following morning.
If you would like to experience all that Blackwell Grange has to offer, we very much hope to see you at one of our Open Events. To find out more or arrange a visit, simply give our friendly team a call on 01608 698798 or contact us here.