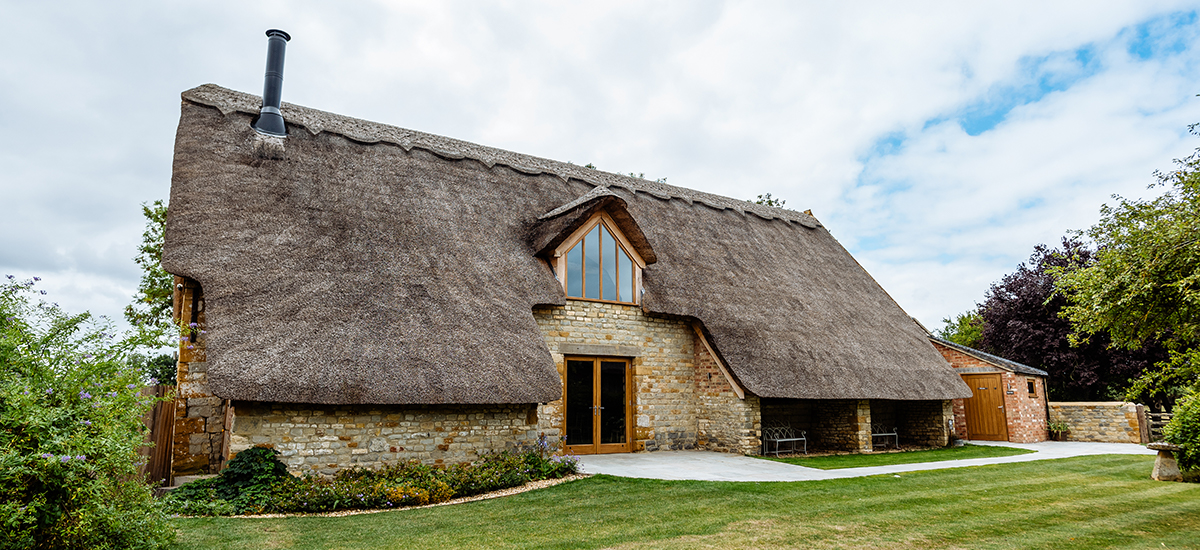 How to Style a Barn Wedding Ceremony
How to Style a Barn Wedding Ceremony
Our 16th century Thatch Barn offers the most magnificent setting for your wedding ceremony. With its original oak beams, earthy sandstone floor and majestic fireplace, it boasts a romantic ambience perfectly suited for your special moment. If you're in the midst of considering your wedding styling, we hope these creative ideas will inspire.
All About Flowers
Flowers and foliage bring the outside in to the Thatch Barn and give guests a hint of your chosen style and colours. Line the aisle with trailing ivy and attach pretty arrangements to the ends of chairs, even if just on alternate rows.
Decorate our splendid fireplace, perhaps with vases on the hearth or a floral garland across the mantel. We also love to see grand arrangements to the side of the fireplace.
Remember, whatever you choose can be re-used in the Orchard Barn – perhaps tying floral pew ends to your top table chairs and placing garlands used across the fireplace on the top table.
Finally, be sure to consider the time of year. If you're marrying in December, a Christmas tree makes a wonderful addition to the barn.
Ambient Lighting
The lighting in the Thatch Barn has been carefully designed with your wedding ceremony in mind. Floor uplighters, beam lights and stunning chandeliers are independently controlled, enabling you to create the perfect ambience. You might, for example, love the idea of entering the barn illuminated only by floor lights.
Of course, it's also lovely to add some pretty atmospheric lighting. Unfortunately, we can't allow candles in our historical thatch barn, but we find that fairy lights and LED candles are a wonderfully effective alternative. Consider lining the aisle with lanterns filled with fairy lights or stand LED candles in the fireplace.
Personalised Details
Make your mark with a few thoughtful touches, from elegant signage to considerate details. It's a lovely idea to 'reserve' seats for your wedding party and immediate family, perhaps with a hand written note or poem.
If you have yet to visit Blackwell Grange, we would love to show you all we have to offer. Simply give our friendly team a call on 01608 698798 or contact us online.